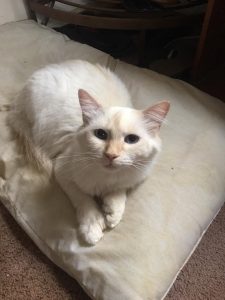 Bambi is a beautiful flame point Siamese with lovely blue eyes. She has big front feet and she is polidactyl.
She is very loving and a sweetheart of a girl. She is around 2 years old and must have a kitty friend in her new home and a safe place to go outside. She is vaccinated, spayed, and micro chipped.
In Wasilla. Please call 350-8089.